Plantation Real Estate & MLS Listings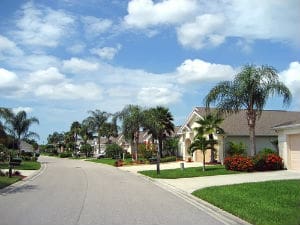 Plantation is a Broward County city near Fort Lauderdale. The city's motto is "The Grass is Greener", lauding the city's outstanding lifestyle and amenities. Plantation homes for sale have their beginnings in a small town atmosphere, where the lots had room for gardens and large yards. The city is named after the Everglades Plantation Company, the corporation that had previously owned the land. This city is the perfect combination of South Florida amenities and a strong community atmosphere.
Homes for Sale in Plantation
Plantation homes include single family houses, townhomes, and condos to name a few. Lakefront properties abound, and all of the properties boast quick access to the beach.
The city of Plantation was conceptualized as a small, quaint town in the 1940s. The goal was to avoid becoming a booming metropolis, while still encouraging economic growth. Today, the city strives to maintain that atmosphere, and Plantation is recognized as a headquarter location of many large corporations. However, the city has opted to maintain its small town feel by building a series of business districts in lieu of a centralized downtown area.
The new golf course, The Plantation Preserve Golf Course and Club, offers membership to world-class greens and fairways. Plantation is also home to numerous parks, including Plantation Woods and Camp Everglades.
Would you like to discuss a home for sale in Plantation? Get in touch with the Haftel Estates today—your source for Plantation real estate expertise.