Coral Springs Real Estate & MLS Listings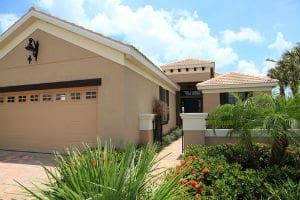 A quiet city near the Everglades, Coral Springs is a sought-after Broward County city. It's surrounded by the towns of Parkland, Coconut Creek and Tamarac. Fort Lauderdale is a short twenty minutes away, and the system of highways around Coral Springs makes for easy travel across the state.
Homes for sale in the area include lakefront estates, Mediterranean style single family homes, and central condos. Master planned in 1963, Coral Springs is reminiscent of a classic small town community, with large sidewalks and palm-tree lined streets.
Homes for Sale in Coral Springs
The city of Coral Springs is reputed for the lifestyle created by the city's commission and the active residents. Engaged in community events, homeowners are often found at local celebrations and fundraisers. This notoriety has translated into official recognition through awards from state and national organizations. Homes for sale in Coral Springs follow suit, with higher than average building standards and stunning aesthetics.
The History Of Coral Springs Homes
Developed as a master-planned community by Coral Ridge Properties, the area was originally quite similar to the damp wetland of the Everglades. After a canal system was put in place, the land was ripe for farming. It wasn't until the 1960s that the land was sold for residential development.
Coral Ridge Properties developed the first roads and units, along with a covered bridge that still stands today. The city was named after the development company, and ever since the area has seen tremendous growth and popularity in the real estate market.
Start looking for your Coral Springs home today. Contact the Haftel Estates today to get the ball rolling!