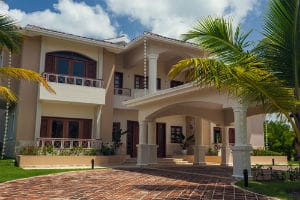 Lantana is the epitome of a South Florida town. Laidback and catering to all the amenities offered by the waterfront, this city is the ideal home for anyone looking to indulge in the extra sun and sandy beaches.
With all the charms of a former fishing village, it's a unique city that blends both hospitality and luxe. Named after the local plants, the city's three square miles along the waterfront offer plenty of prime South Florida real estate.
Lantana Homes
History in Lantana is tied to the early struggles of the settlers and residents. One such story is of the Barefoot Mailmen, who carried mail down the beach from town to town. Until a road was constructed from Lantana to Lemon City, these men spent a decade carrying the mail more than eighty miles each week.
Lantana began as a small oyster town, and grew significantly during the post war boom. Today it's a hub for tourism, thanks to the beachfront and vibrant downtown core; although it is quite popular, the population remains low compared to its neighboring towns. Across 8 acres of public beach, residents and visitors enjoy the one of the sunniest places in the State, soaking in the rays and taking dips in the Atlantic Ocean.
Just across from Lantana sits Hypoluxo Island, where incredible oceanfront, resort-style properties offer luxurious views of the sparkling waters. The elite homes in the area are marvels of architectural beauty and are the pinnacle of home design and technology. It's not uncommon to see homes with private tennis courts, deep water docks, swimming pools and spas, and beachside cabanas.
Get your Lantana home search started on the right foot! Contact the Haftel Estates today.