Palm Beach Gardens Real Estate & MLS Listings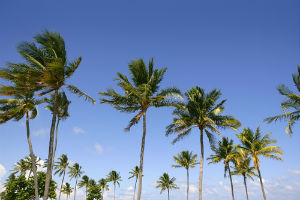 Below you will find the current homes for sale in Palm Beach Gardens, FL. Read more to learn about its communities.
palm beach gardens real estate Palm Beach Gardens real estate is incredibly varied, with a range of housing styles in golf and tennis communities, equestrian communities, gated communities, and sublime oceanfront developments.
A vivacious city located just miles from West Palm Beach, Palm Beach Gardens is also ineffably beautiful, filled with tree-lined streets, tropical landscapes, and an exciting city center bursting with culture.
Palm Gardens Homes for Sale
Grand single-family estates, charming starters, luxurious condos, and stylish apartments comprise the selection of Palm Beach Gardens homes for sale located in picturesque neighborhoods and gated communities. Views of waterways, ocean, and the velvety-green of the fairways are common features, and many homes in membership communities have access to recreational facilities and extensive included services.
Homes boast Mediterranean-inspired architecture and designs, and with many properties veiled by the shade of lush palm trees and framed by colorful shrubbery, Palm Beach Gardens truly is a tropical paradise. Take a dip in the backyard pool, or enjoy a dinner on your balcony in the evening under a vibrant sunset. In Palm Beach Gardens homes, the possibilities are endless when it comes to making the most of the breathtaking setting. The real estate market is obliging to a variety of home buyers, with prices spanning from approximately $250K to upwards of $10 million.
Live In Paradise In Palm Beach Gardens Property
Residents of Palm Beach Gardens live in an area that is both peaceful and lively all at once. Luxury and major retailers are available at The Gardens Mall, with many boutique shops along the downtown streets. Restaurants, bars, and live entertainment are abound, as well as a flourishing arts and culture community with many art galleries, theaters, and museums to discover, as well as festivals and other cultural events throughout the year. Golfing, swimming, sailing, tennis, waterskiing, and many other recreational activities are popular all year long – a benefit of the fantastic weather in all seasons!
Parks, trails, pathways, and playgrounds are scattered throughout Palm Beach Gardens, as well as world-famous, pristine beaches that are just waiting to be explored. Highly-rated elementary, middle, and high schools are located in the city and surrounding communities, along with post-secondary institutions, major employers, and health and other professional services.
Work with a local expert to find the perfect Palm Beach Gardens home. Haftel Estates would be happy to show you homes, guide you through the offer process, and negotiate a sale. Feel free to contact us at 561.526.6990 for answers to your questions!