BallenIsles Real Estate & MLS Listings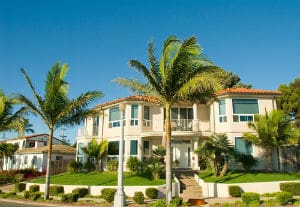 Below you will find the current BallenIsles homes for sale in Palm Beach Gardens, Florida.
BallenIsles homes for sale are considerable in terms of aesthetics and lifestyle. The Mediterranean estates with winding driveways display backdrops of sprawling fairways and shimmering lakes. Homeownership is equally luxe: membership at any level provides access to the 72,000 square foot clubhouse fit for the luxury bill.
Reputed as Palm Beach Gardens' premier country club community, BallenIsles is home to a collection of golfside villas, lakefront houses, and luxury estates. It's not only known for the residential offerings, but also for its three golf courses and outstanding clubhouse.
Homes for Sale in BallenIsles
The principal draw to purchasing a home for sale in BallenIsle is the social aspect of the country club lifestyle. No matter what level of membership, entertainment abounds. Whether you'd like to improve the hit on your 9-iron or take part in the monthly social activities, there's something for every interest, including art shows, musical performances, and seasonal celebrations. The award-winning tennis center is reputed as being one of the best in the nation, which is further reinforced by the professional tennis players who opt to call the community home.
A series of smaller communities make up the larger neighborhood of BallenIsles. Within each small area is a distinct set of homes, ranging from golf villas to luxury estates. There is no shortage of views, thanks to botanical gardens and the sweeping hills of the courses.
History of BallenIsles Homes
This Palm Beach Gardens country club community began as a series of professional golf courses, reputed for their intricate detailing and natural backdrop. For decades the courses were relished by those who stepped on its greens. It wasn't until a few decades later that the residential development began and that communities of BallenIsles homes were constructed to surround the courses.
To visit the homes of BallenIsles, contact the Haftel Estates today!