Frenchman's Creek Real Estate & MLS Listings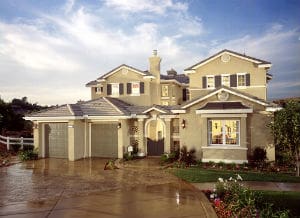 Below you will find the current Frenchman's Creek homes for sale in Palm Beach Gardens, Florida.
Frenchman's Creek homes for sale are the pinnacle of South Florida real estate. These luxury oases feature salt water pools, grand entrances, and plenty of living spaces.
Frenchman's Creek is a premier golf and country club community in the heart of Palm Beach Gardens. It has an international reputation, drawing homeowners with its amenities and services. From the miles of beachfront to the spa and fitness center, this community has every perk you're looking for.
Homes for Sale in Frenchman's Creek
No matter your criteria, homes for sale in Frenchman's Creek are sure to fit the bill. The most luxurious of these homes sit along private cul-de-sacs, overlooking lakefront. Each home takes a different approach to a Mediterranean design, whether it be with poolside loggias or grandiose interiors.
This neighborhood has taken community services a cut above. Maintenance, a gated entrance, Wi-Fi and cable, and transportation services are just some of the benefits you could have access to.
Living in Frenchman's Creek Homes
Frenchman's Creek homes go hand in hand with club membership. At this beach and country club, homeowners divide their time between the waterfront club, spa, and clubhouse social amenities. There are groups and activities no matter what your interests.
It's what Frenchman's Creek does best that draws many homeowners. Their outstanding social atmosphere caters to every member of the family. Things really ramp up over the holidays, when the community puts on a celebration featuring mini golf, carnival rides, ice skating, and arcade games. They've also been known to host dinners with themes like Flavors of the World and Gourmet Wine. Potential buyers will enjoy the wealth of information available on the Frenchman's Creek website, blog and social media platforms.
Start your home search today! Contact the Haftel Estates and we'll get you on the right direction.