Eastpointe Real Estate & MLS Listings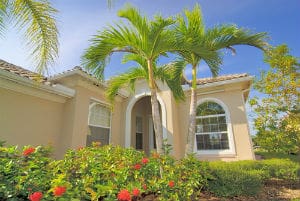 Below you will find the current Eastpointe homes for sale in Palm Beach Gardens, Florida.
If you're a buyer seeking a country club lifestyle, look no further than Eastpointe homes for sale. This former orange grove was developed as a comfortable blend between golf course landscaping and single-family homes. From the patio views of the greens and fairways to the social activities at the clubhouse, living in Eastpointe can be your year-round oasis or seasonal getaway.
Between the central location and the onsite amenities, residents have everything they could need. Varying levels of membership make it easy to select optimal golf privileges or extra time in the fitness center.
Homes for Sale in Eastpointe
Beyond the gates sit a wealth of houses for sale in Eastpointe. What makes these homes unique is their range of styles and sizes. Because they were first built in the early 1980s, the styles reflect a more classic South Florida feel. However, the homeowners have taken care to maintain and update the homes to suit more modern tastes.
Eastpointe homes are primarily single-family homes with large, covered patios and wide windows. They're surrounding by the lush foliage of a more established community, creating a welcoming yet private atmosphere.
The Eastpointe Country Club is far from your standard golf course. In fact, the course is designed to maintain high quality habitats for the local wildlife, and it's known for its environmental initiatives. As for the residents, they have access to all of the staples of a country club community, including a fitness center, a swimming pool, and tennis courts.
Interested in private lessons at the tennis club? Ready to enjoy the full 18 holes of the Eastpointe course? Contact the Haftel Estates today start your home search.