Boynton Beach Real Estate & MLS Listings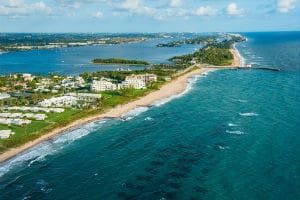 Boynton Beach, Florida encompasses approximately 16.52 square miles in beautiful Florida, a lifestyle that lends itself to endless fun in the sun. Your day-to-day or weekend activities could include fishing, scuba diving, paddle boarding, golf, a bustling nightlife, scrumptious dining options, museums and galleries, art and culture, and so much more. Although those activities sound like those of a resort vacation, they're rather a part of a lifestyle designed with intent from which you won't need a vacation. Welcome to Boynton Beach.
Boynton Beach, Florida is home to a population of about 73,124 residents who are committed to community spirit. Residents earn average annual household incomes of around $47,739. Houses in the area hold values of around $160,700.
Students in the area who attend public schools do so under the guidance of the School District of Palm Beach County. Within the city limits, there are 13 elementary schools, five middle schools, and six high schools. However, there are an additional two private schools.
Getting around the city is easy thanks to the Tri-Rail commuter rail, Palm Tran bus service, and the Palm Beach International Airport.
The weather in Boynton Beach is near perfect, stop short of a little rain. The community receives approximately 57 inches of rain annually, spread over the course of about 84 days with measurable precipitation. There is no snow in Boynton Beach. The sun drizzles and drips its golden rays across the community 230 days out of each year, on average. Summer high temperatures stretch high into the eighties, rounding out at a high of about 89 degrees while winter lows barely dip below sixty at 58 degrees.
Welcome home to Boynton Beach, Florida.
Work with a local expert to find the perfect Boynton Beach home. Haftel Estates would be happy to show you homes, guide you through the offer process, and negotiate a sale. Feel free to contact us at 561.526.6990 for answers to your questions!