Equus Real Estate & MLS Listings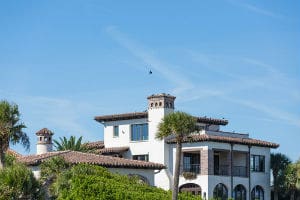 Below you will find the current homes for sale in the Equus neighborhood of Boynton Beach, Florida.
Tucked away into the northwestern edges of Boynton Beach are Equus homes for sale. Unlike any other South Florida community, this neighborhood is the blue ribbon of equestrian living. From the nearby boarding facilities, to the private clubhouse, to the lake views, each amenity is in concert with the residents' ideal lifestyle.
The homes themselves are luxury estates, grand houses on oversized lots. Each is surrounded why white fences, bordered by a free-form pool, and shaded by tall trees.
Homes for Sale in Equus
Any buyer with an affinity for horses should began with homes for sale in Equus. The community is custom tailored to provide the best in boarding, riding lessons, grooming, and more. It's become a popular choice for professionals; what's more is the Equus Equestrian Center is open to riders of all types, whether your cup of tea is dressage or jumping.
When you're not in the ring, you can enjoy the benefits of the ultraluxury estates. They sit behind the gates, just a total of 280 homesites. Custom detailing, soaring coffered ceilings, and outdoor kitchens are just a few examples found in each one. For many, free form pools and spas overlook one of the two 10 acre lakes.
The community clubhouse complements the outdoor recreation held next door at the centre, by way of a fitness center, resort-style spa, and tennis courts.
Is there an Equus home that piques your interest? Contact the Haftel Estates today to set up a viewing.