Canyon Lakes Real Estate & MLS Listings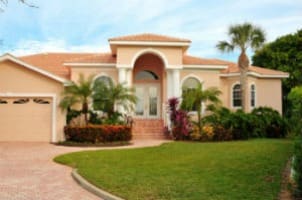 Below you will find the current homes for sale in the Canyon Lakes neighborhood of Boynton Beach, Florida.
Canyon Lakes homes for sale are premier estates in a gated neighborhood of Boynton Beach.
Located at the intersection of W Boynton Beach Boulevard and Florida's Turnpike, these homes are just minutes from the golf courses, parks, and beaches of the city.
Residents and visitors alike are welcomed at the luxury entrance, where cascading water features border the arched gatehouse. Beyond the manned gates are long boulevards lined with tall trees and wide sidewalks. Shortly after you enter, you'll pass the Club at Canyon Lakes, views of sprawling lakes, and stunning home estates.
Houses for Sale in Canyon Lakes
Houses for sale in Canyon Lakes range in price and square footage, with the largest reaching up to 6,000 square feet. In addition to these large estates, smaller homes with equally impressive appointments factor in the market. Each was constructed by GL homes in the mid-2000s, and as such a few are ready for an upgrade, while others have already been updated. Whether you're looking to make it entirely yours or find a move-in ready home, the options are available in Canyon Lakes.
There's a total of 26 floorplans in the community, making it easy to find one that feels unique to you and your lifestyle.
Living in Canyon Lakes Homes
At the heart of the neighborhood is the Club at Canyon Lakes, the residents' own facility for social activities. It's also home to a pool, fitness center, aqua lot, and tennis courts. Residents take full advantage of the club to host events, group meetings, and other gatherings.
Schools nearby Canyon Lakes homes include Sunset Palms Elementary, Odyssey Middle, and Olympic Heights High.
Haftel Estates has the local knowledge to help give an edge to your home hunt. Contact us today to discuss Canyon Lakes homes.