Davie Real Estate & MLS Listings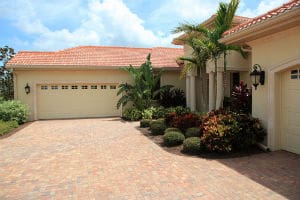 Davie is a small city southwest of Fort Lauderdale. It is known for its equestrian oriented city, where residents can be found enjoying the trails or the western themed downtown.
Homes in the area provide a quiet oasis for the residents, who enjoy the splendors of the South Florida lifestyle coupled with a rural ranching town atmosphere.
Homes for Sale in Davie
Communities in Davie offer every type of home, from luxury properties to lakefront homes to ranch-style houses on acres of land. Equestrian trails are quite common, as are homes equipped to care for horses. And with a wealth of resources nearby, residents of Davie stay quite busy. The Batten's Farmers Market and the Davie Golf and Country are all within city limits, and the classic Atlantic beach getaway is just minutes from homes for sale in Davie.
History of Davie
Davie was established as a town in the Everglades, with the first school breaking ground in 1916 after the swamplands were drained. The school was designed by renowned architect August Geiger and still stands today as a museum. The city was named after the developer who built that first school, and ever since Davie has been a historic center of South Florida's early days.
Today the city pays homage to its equestrian roots through a western themed downtown, apparent in the architecture and the horse hitching posts. It is the rural, small town atmosphere that has fostered a sense of community unlike any other, and that continues to draw new buyers each year.
If you'd like to discuss your search for a Davie home, please feel free to contact the Haftel Estates.