Choosing Boca Raton as your preferred city was the easy part. Beckoning beaches, sensational shopping, delicious dining — and a wide array of recreational activities and events (not to mention near-perfect weather!) have drawn you in with their charms.
But finding the right house to buy in luxurious Boca Raton, whether waterfront or inland, is not a choice to be taken lightly.
You're searching for the right house, yes. But you're also seeking the ideal community with generous features, amenities, activities, and social interaction. And you may be determined to be near the best schools for the students in your household.
You have certain expectations, and rightfully so. You've worked with passion and precision to arrive at a picturesque lifestyle with the utmost in comfort and class. Settle for nothing but the best when seeking out your ideal home in Boca Raton.
Now that you've chosen your city, you've got to drill down to the community features you want.
Your wish list items may include gated entrances, swimming pools, fitness centers, beach accessibility, and other shared amenities.
The well-established community of Boca Isles is sure to tick off many of the boxes on your list of must-haves, while also dodging deal-breakers
The City of Boca Raton
Boca Raton, Florida has a well-earned reputation for lavishness and fun in the sun.
Spanning 27.2 square miles in southwest Palm Beach County, Boca Raton is warm, inviting, and opens itself to an upgraded lifestyle.
Soft sandy beaches give way to play of all kinds including swimming, waterskiing, jet-skiing, boating, fishing, and other water sports. Of course, you can also lounge lazily on golden sands while working hard at perfecting your tan.
Boca Raton's climate is comfortable year-round. Summer high temperatures reach around 89 degrees while winter low is about 58 degrees.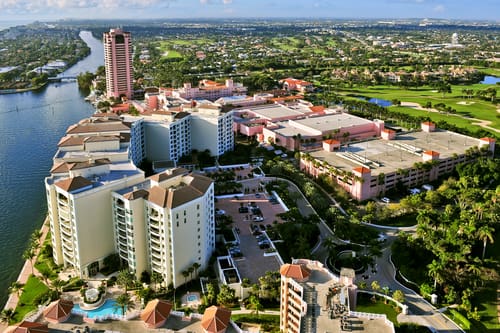 You won't be needing snow boots. It's not common to see snow, but you may need an umbrella from time to time. Although it's sunny roughly 231 days, you can also expect some precipitation approximately 141 days of the year. On average, Boca Raton received 60 inches of rain annually.
Upscale shops and high-end malls provide an excellent opportunity to add trinkets and treasures to your collection (and your closet!).
Fine dining and casual restaurants tickle the tastebuds before, during, and after enjoying the city's offerings.
Schools in Boca Raton, Florida, both public and private, boast quality education in positive atmospheres. Higher education is also attainable with three nearby universities.
Boca Raton offers excellent employment opportunities. The estimated median household income in Boca Raton is $418,000 annually, significantly higher than the state of Florida's $197,700 per year.
When in Boca Raton, whether flying privately or commercially, there are three airports conveniently located nearby, so your business and pleasure travel is easy to access.
As an added perk, Boca Raton is just a hop, skip, and a jump away from several professional sports teams.
For these reasons and more, around 100,000 people have chosen Boca Raton, Florida, one of the wealthiest communities in southeastern Florida, to put down roots, hang their hats, and nestle in at home.
Thousands of residents of Boca Raton have chosen to plant those roots in Boca Isles, an exclusive set of sister communities with outstanding amenities, and convenient access to the shops, restaurants, beaches, and plethora of activities to delve into.
The Sister Communities of Boca Isles
Two distinct communities in west Boca Raton combine to create the prestigious tropical paradise of Boca Isles.
Each community, Boca Isles North and Boca Isles South, stands out for its unique features, styles, and the sizes of their spacious single-family homes. Crafted in 1993 by Lennar homebuilders, Boca Isles North was built first, followed two years later by its younger sister, Boca Isles South.
Boca Isles North, the first of the sister communities to be built, features exquisite houses situated on a lake or next to a preserve for breathtaking views. The 388 single and two-story homes in the villages at Boca Isles North are recognized for strong construction, outstanding craftsmanship, and spacious open floor plans.
Maintaining the quality standards in the construction of Boca Isles North, Boca Isles South added upscale design elements such as granite countertops, roman tubs, sparkling pools, large decks, and massive closets.
The Boca Isles homes span sizes from 2,200 square feet to about 3,300 square feet, situated on large plots for creative landscaping. The Boca Isles properties offer three to six-bedroom homes with two to four bathrooms and are situated on quarter-acre lots.
The picture-perfect, well-constructed houses at Boca Isles range in sales price from $385,000 to $790,000.
Many of the properties in Boca Isles have been remodeled and upgraded to add shimmering swimming pools, designer touches, and smart technology.
Note that Boca Isles North and Boca Isles South each has its own distinct Homeowners Association, with varying fees, rules, and bylaws. You can, however, expect to add an additional $250-$350 a month to your mortgage to cover your HOA fees.
Boca Isles North HOA
19331 Preserve Drive
Boca Raton, FL 33495
561-477-0261
Boca Isles South HOA
19951 Ocean Key Drive
Boca Raton, FL 33495
561-477-7334
Boca Isles Homes for Sale
Amenities at Boca Isles and Beyond
While the single-story and multi-level homes of Boca Isles share a namesake, community, and trust in a quality builder, you'll be glad to know that Boca Isles North and Boca Isles South residents do not share amenities.
Each community provides ample amenities such as:
a spectacular manned, 24-hour gated entrance
resort-style clubhouse
heated outdoor swimming pool
lighted tennis court
lighted basketball court
ping pong and billiard
state-of-the-art fitness center with lockers, sauna, and spa
tiny tot lot playground for each community.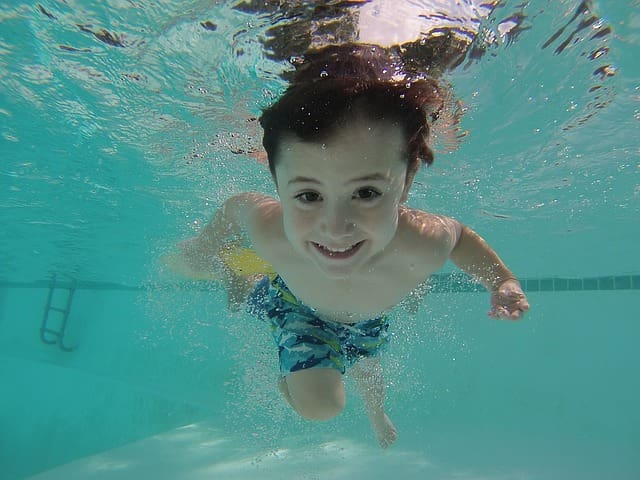 There's something for everyone at Boca Isles without ever leaving the comforts of your neighborhood. However, venturing out to explore the vibrant city puts you in close proximity to shops, restaurants, parks, golf, spas, and myriad things to do.
Schools Zoned for Boca Isles
Finding the right house can be tricky when considering nearby schools. You are determined that your student receives the best education in a safe, friendly environment with compassionate teachers. Boca Isles in Boca Raton ticks that box on your wish list, too.
Sunrise Park Elementary School kicks of students' formal education, currently responsible for educating around 905 students. Eagles Landing middle school encompasses about 1,486 students, and there are approximately 2,023 students attending Olympic Heights High School.
Sunrise Park Elementary School
19400 Coral Ridge Drive
Boca Raton, FL 33498
Eagles Landing Middle School
19500 Coral Ridge Drive
Boca Raton, FL 33498
561-470-7000
Olympic Heights Community High School
2101Lyons Road
Boca Raton 33434
561-852-6900
All three public schools zoned for Boca Isles are governed by the School District of Palm Beach County.
The District of Palm Beach County
Fulton-Holland Educational Services Center
3300 Forest Hill Boulevard
West Palm Beach, Florida 33406
(561) 434-8000
But there are also nearly 40 private schools throughout Boca Raton for your choosing.
Higher Education isn't far from home, either. Ambitious college students can choose from:
Florida Atlantic University, public, in Boca Raton
Lynn University, private, in Boca Raton
Everglades University, private, in Boca Raton
Palm Beach State College, public, in nearby Lake Worth, Florida.
Convenient Location
Boca Isles in Boca Raton is just a five-minute drive from Florida's turnpike. The Town center mall is just ten minutes away, and you can feel the beach's soft sands beneath your toes by traveling just ten miles from home.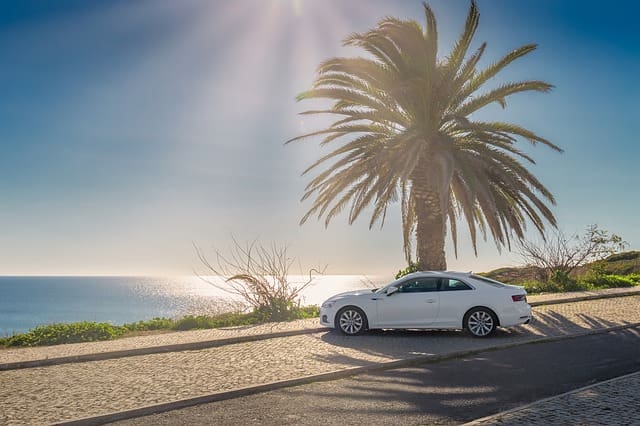 Should you find yourself in need of public transportation, Palm County's public bus service is Palm Tran, which also offers services to the Tai-Rail commuter train stations.
As a resident of Boca Isles in Boca Raton, you're close to Palm Beach International, Fort Lauderdale International, and Miami International airports.
Conclusion
Whether you're upsizing or making a lateral move, you want your new home to be everything you'd imagined – including sturdy construction, expert craftsmanship, high-end design elements, open floor-plans, a beautiful outdoor environment, and a huge variety of amenities and activities to keep you fit and entertained.
You want more than a traditional neighborhood, but a gated community manned 24 hours a day for security purposes — and one that's conveniently located to malls, restaurants, spas, golf courses, and other recreation.
You want Boca Isles in Boca Raton.
Boca Isles is a well-established community with mature trees and immaculately maintained landscaping. Lennar home builders knows what a life lived to the fullest requires: an impressive collection of creature comforts where you can work out, lay out in the sun, swim, play ball — on the contrary to outdoor excursions, you can always kick back in your cozies to indulge in the comforts of home at Boca Isles.
You don't shop on impulse, but with purpose – especially when it comes to your home. Talk with your professional, qualified real estate agent who can help you feel right at home at Boca Isles.
Haftel Estates would be happy to show you homes, guide you through the offer process, and negotiate a sale. Feel free to contact us at 561.526.6990 for answers to your questions!