Homes for Sale in Woodfield Country Club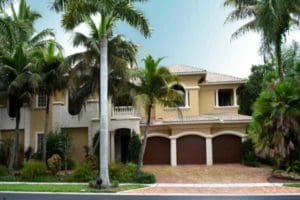 Below you will find the current homes and property for sale in the Woodfield Country Club neighborhood of Boca Raton, Florida.
Woodfield Country Club homes for sale belong to the pre-eminent gated community that borders Clint Moore Road and Florida's Turnpike. It's a well-known area for the architectural style of the houses and the amenities featured in the grand clubhouse.
Located so close to the sandy Atlantic beaches, homeowners often opt for Woodfield because it provides both a resort-style pool and the option to swim in the ocean.
Woodfield Country Club
What draws so many to homes for sale in Woodfield Country Club is the social atmosphere fostered by the staff and residents within the community. It's this wealth of activities, clubs, and events that keeps the families enjoying their South Florida oasis. The award-winning club has many on site facilities that host work outs, dining experiences, and spa days.
The homes themselves are divided into 20 subdivisions. Each one offers a different take on the Mediterranean style, and they range in size. Every type of home, including townhomes and grand estates, is part of one of these distinct communities, yet they all offer access to the club's benefits.
Membership at the country club goes hand in hand with owning a home. There are varying levels, including golf, social, and tennis memberships. Whether you would prefer a morning on the green or the social atmosphere at the clubhouse, Woodfield Country Club can provide the amenities you seek.
This gated community is suited to the entire family and sought after for its proximity to some of Boca Raton's best schools. Just outside of its gates is the Omni Middle School, where students can enjoy small classe sizes and a diversity of programs.
Get the help of the local Boca experts at Haftel Estates. Contact us today for answers to your questions!