Mission Bay Real Estate & MLS Listings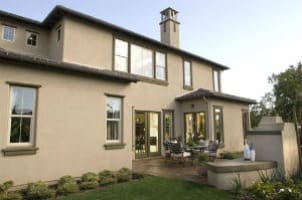 Below you will find the current homes and property for sale in the Mission Bay neighborhood of Boca Raton, Florida.
Located in a popular West Boca community, Mission Bay homes for sale are often sought out because of the range of real estate available. The sheer size of the neighborhood has allowed for ten small subdivisions, each of which has a distinct Mediterranean style and different home types. From estates in The Isles and to townhomes in Las Flores, the homes offer access to both the clubhouse amenities and the views of the Florida landscape.
West Boca is a vibrant part of Palm Beach County, and Mission Bay is at the heart of many shopping and entertainment districts.
Mission Bay, Boca Raton Homes
Mission Bay, Boca Raton homes are on the top of many homebuyers' lists. It's centrally located, with amenities just down the road and the downtown core a short commute. Whether you're looking for a snowbird townhome or a year-round waterfront estate, Mission Bay will make it simple to enjoy the South Florida lifestyle.
Buyers can expect homes with soaring ceilings and marble floors. The crisp interior design is reflected in all amenities and details, from the gourmet kitchens to the master baths. Winding waterways offer glistening views from every home.
Owning a house in one of these ten subdivisions in the heart of West Boca is the key to the clubhouse features. It's the central hub for social activity, complete with access to an onsite gym, resort-style pool for all ages, and a renowned tennis center.
Leaving from the intersection of Glades and US-441, Mission Bay residents aren't far from Boca's major amenities and services. In fact living in West Boca translates into a quieter atmosphere that is relished by its residents.
Get the help of a local expert. Contact the Haftel Estates today to get started.