Boca Pointe Real Estate & MLS Listings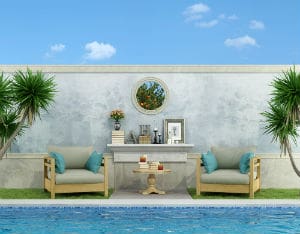 Below you will find the current homes and property for sale in the Boca Pointe neighborhood of Boca Raton, Florida.
If you're looking for a comprehensive South Florida lifestyle, than look no further. Boca Pointe homes for sale offer the entire range of styles and sizes, and are all located within a stone's throw from the amenities that make this city so popular.
There's a total of 28 small villages within Boca Pointe. From high rise condos to single family homes, you can look to one community for a home that meets your needs. Not to mention that some of the villages boast community pools and private pools for each residence.
Homes for Sale in Boca Pointe
Located along the southern edges of Boca Raton, homes for sale in Boca Point are accessible via nine gated entrances. Each of these entrances leads to the multitude of homes beyond their doors, including low-rise condos, villas, and courtyard homes.
Winding between the homes is a series of walking trails that lead to parks and twist around lakes. The stunning backdrop of the golf course provides a green hue to the community year-round.
The Club at Boca Pointe is major perk for residents. While it's not mandatory, the memberships at the club are so flexible that they're hard to resist. Only want to golf? Opt for one of the many golf memberships. Only planning on spending part of the year in Boca Pointe? You can easily select which days to spend at the Club thanks to their seasonal memberships. Tailor the time frame and activities to suit your lifestyle! You can even transfer the membership to a tenant, if you're looking for an investment property.
Haftel Estates are local experts on Boca Pointe. Contact us today to start your home search!