Tropic Isle Real Estate & MLS Listings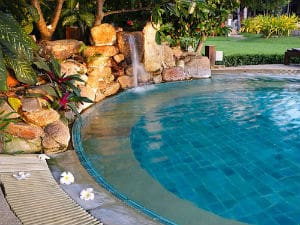 Below you will find the current homes for sale in the Tropic Isle neighborhood of Delray Beach, Florida.
Tropic Isle homes for sale are the pinnacle of waterfront luxury in Delray Beach. Each home is a unique addition to the community landscape, and thick foliage makes for a lush background in each direction.
This waterfront community offers the best in deep water dockage, so there's no shortage of space for your yacht. Buyers can also look forward to the outstanding views, quiet privacy, and expansive lot sizes.
Tropic Isle Homes, Delray Beach
Experience what it's like to live in Tropic Isle homes. Delray Beach is at the heart of the South Florida lifestyle, thanks to year-round sunshine and miles of sandy beaches, and the community itself is located just minutes from all the action. Don't let that fool you though; it's a quiet, private community that feels worlds away. For the boaters, a home in Tropic Isle means being less than ten miles away from the Boca Inlet.
Estate homes border the streets that create semi-islands in the Intracoastal waters. Almost every home boasts water access, with just a handful of dry lots. In terms of architecture, each piece of real estate is a reflection of the Mediterranean style that defines most homes in Delray, although they range in size and detail. Smaller mature homes are few, because of the opportunity to invest and build custom from a blank slate.
At the heart of Palm Beach County, Delray Beach residents don't have to go far to enjoy the natural surroundings and established entertainment. The federal highway and Linton Boulevard are peppered with attractions, including dining and shopping. Atlantic Avenue, just north of Tropic Isles and one of the trendiest districts in the city, is home to world-class restaurants. For the day-to-day, popular grocery store Trader Joe's is nearby.
Take advantage of the local expertise of Haftel Estates. Contact us today to start your home search.