Lake Ida Real Estate & MLS Listings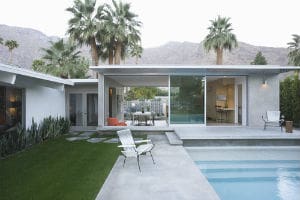 Below you will find the current homes for sale in the Lake Ida neighborhood of Delray Beach, Florida.
Located on the eastern edges of the I-95 and stretching over towards the federal highway, Lake Ida homes for sale are just north of the road with the same name.
There's a large municipal park on the lake's edges, and homes occupy the eastern side of the waterfront. This established community is well-reputed for a quiet atmosphere in the heart of Delray Beach.
Just minutes from the city center, Lake Ida homeowners are close to the latest attractions and entertainment, not to mention the sandy beaches of the Atlantic waterfront.
Lake Ida, Delray Beach Homes for Sale
Lake Ida, Delray Beach homes for sale are South Florida gems that combine the best of fresh and saltwater frontage. When the occasional lakefront home enters the market, you get the opportunity to dock your kayak and enjoy the waters daily, while the Atlantic Ocean's waves are just a stone's throw away.
An established community with a strong neighborly atmosphere, the community, its park and the lake act as centerpieces to the welcoming Delray Beach outdoor lifestyle, which goes hand in hand with living in Lake Ida. The park and lake offer everything from fishing for largemouth bass to playing fetch with your canine companion. On the eastern edges of the lake sits Lake View Park and Lake Ida East Park, alternatives for nearby homeowners.
If you'd really like to get involved in the community, the Lake Ida Property Owners' Association hosts regular meet-your-neighbors events and parties.
The homes themselves offer front porches, classic Florida architectural styles, and wide balconies. Both historic homes and new constructions line the streets of this area, as it has seen development over recent years. Not only do they range in date, but they also range in size. If you're looking for a spacious home, the waterfront options offer both expansive floor plans and large lots. Smaller homes should not be underestimated, as a large portion of the heritage homes pack a strong punch. They've been extensively renovated to feature the best in modern design and convenience.
Ask the locals and they'll vet for their neighborhood, which they've cleverly coined Lake Ideal.
Ready to set up a viewing? Contact the Haftel Estates today.