Mizner's Preserve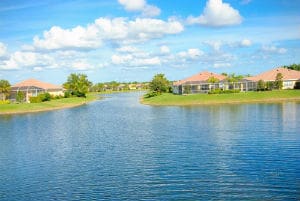 Below you will find the current Mizner's Preserve homes for sale in Delray Beach, Florida.
A luxury oasis, Mizner's Preserve is a top tier community in the heart of Delray Beach. Just a handful of homes occupy the lakefront lots, and a gated entrance keeps local traffic to a minimum.
Discover the family oriented amenities and services that Mizner's Preserve has to offer, from the pool to the tennis courts and playgrounds. It's all part of the country club experience you'll find in this neighborhood, and with none of the equity fees. Keep reading to learn more!
Mizner's Preserve Real Estate Market
The Mizner's Preserve housing market is on the luxury end of the scale, with homes priced around the $700s or higher. It's not uncommon to see homes priced at over a million dollars.
Property types include entirely single family homes, located on expansive lots. Each home has elements of Mediterranean design, with pale stucco and terra cotta roofs a running theme from street to street. Other homes expand the inspiration to include courtyards, tiled interiors, and water views.
Most homes were built in the late 90s and early 2000s, so you have the liberty of finding home in need of minor changes or one that will let you renovate to your heart's content.
Mizner's Preserve Community Highlights
There's lots to look forward to when purchasing homes in this neighborhood. Here's our short list!
Gated, secure entrance
Lake views
Club house, tennis courts, and a pool
Playgrounds
Amenities nearby
Location of Mizner's Preserve Homes
Mizner's Preserve homes for sale are located in the southeast corner of where Linton Boulevard meets Jog Road. In addition to being centrally located to Delray Beach's top destinations, homeowners are close to a shopping center equipped with pharmacies and grocery stores.
Work with a local expert to find the perfect Mizner's Preserve, Delray Beach home. Haftel Estates would be happy to show you homes, guide you through the offer process, and negotiate a sale. Feel free to contact us for answers to your questions, or get started by registering for a free account.