Mizner Country Club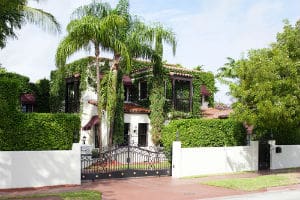 Below you will find the current homes for sale in the Mizner Country Club neighborhood of Delray Beach, Florida.
Located in a private community and teeming with golfing greens, Mizner Country Club homes for sale are stunning estates with the best in South Florida architecture. Each lot has unique display of both landscaping and design. From the sweeping terra cotta roofs to the pops of colors on the doors, the curb appeal of these house is sure to fit every buyer's bill.
Mizner Country Club is one of Delray Beach's premier golf communities, with gated entrances opening upon the greens and fairways of the Championship course. Surrounded by the homes and thick landscaping, the views from the course are unparalleled
Homes for Sale in Mizner Country Club
There's more than just golf when you purchase a home for sale in Mizner Country Club. The amenities extend to include social activities, a fitness center, and tennis perks. A wine society is ideal for any grape connoisseur, while the tennis facilities boast six courts.
One of the most interesting appeals to this country club is the wealth of social events. From a chef showdown to charity casino evenings, events all year bring the residents together to celebrate their surrounding community or to give back to others.
The homes themselves are exquisitely built custom estates, with some measuring in at over 7,000 square feet worth of living space. Gourmet kitchens and luxurious baths are staples, not to mention that each home is complemented by outdoor pools and spas.
Now is your chance to view a Mizner Country Club home. Contact the Haftel Estates now to book an appointment.